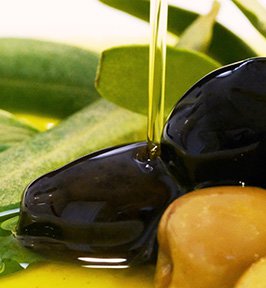 EXTRA VIRGIN OLIVE OIL AZ-AZEYTUN
The extra virgin olive oil Az-Azeytun is obtained from the best varieties of Arbequina and Empeltre olives, characteristics of "Les Terres de l'Ebre" (a region of Catalonia). The magnificent geographical and geological conditions of the Ebro region favour the cultivation and production of excellent quality oil. As a result, a delicatessen product thought for the most demanding palates and the most expert gourmets is created.
Az-Azeytun is a young oil, with character, originating from vigorous trees and the determination of a driven creator, Abel Maijó, an entrepreneur wine-maker, son of Batea (village of the "Terra Alta" hire, Catalonia).
Az-Azeytun is a stream oil, stream from the soil, stream from the wisdom of whole civilizations, and stream from illusion, which will allow to perpetuate the culture of oil with a renewed spirit.
OUR GOURMET OIL
Born from the sweat of sunny and intense cold days which, with enthusiasm, wisdom and effort elaborates its author, Abel, the brand Az-Azeytun stands out for producing monovarietal extra virgin olive oil of Arbequina and Empeltre olives. These kind of olives are the principal varieties of the "Terra Alta" shire, located in "les Terres de l'Ebre" (Catalonia), a land with geographical and climatological conditions that favour the cultivation and production of excellent quality oil.
Factors like a Mediterranean microclimate about 400 metres above the sea level, with a special influence of the "Pàndols" and "Cavalls" mountains in the "Parc Natural dels Ports".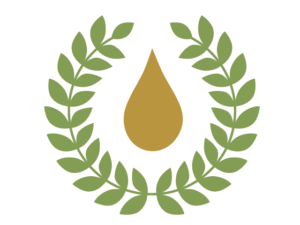 ABOUT US
Az-Azeytun emerges from the initiative of a young entrepreneur son of Batea, Abel Maijó, born into a peasant family. As as young boy, Abel would learn to work and appreciate the land, the vine and the olive trees. He studied viticulture and, with the knowledge acquired in school, as much as by his father and grandfather, he dared to become a peasant and entrepreneur, cultivating his own land.
Az-Azeytun's extra virgin olive oil is obtained from a land in which olive trees are the heritage of the Arabs, like the name of this extra virgin olive oil indicates, as it comes from the Arab writer Al-Idrisi (10th to 12th Centuries) who called the "land of olive trees" or "oil province", the territory crossed by the valleys of the rivers Ebre, Segre and Cinca.